HALFLING PROJECT ARCHIVE

Looking back can sometimes help you understand or move forward - at least that's the theory - not sure looking at the picture here it is quite right in practice!
However through the magic of data storage this sections shows various builds of the project online.
The Halfling project has always been allowed to develop freely - and that applies right up until today. The websites have never got priority over the work itself - which I accept really they should.
The latest changes [September 2017] are made to reflect funding and time issues the project constantly has - but it's core values remain - giving children a chance.
The decision to concentrate more on performance and photoshoots and stuff for now is taking the project back to it's roots. I believe it's right for the project at this time .
I believe in the power of drama and camera work to build up confidence in the individual - whether they wish to act professionally or not. The project has been really lucky to see so many talented participants visit the station - but any boy can take part, and often surprise themselves at what they can achieve.
With schools finding it ever harder to support the arts and drama projects like Halfling have a place. As regards the special needs support the project aims to give to young creatives who need it - that understanding is so important so they understand themselves and have the confidence to advance.
Enjoy looking back, and feel free to come forward if you want to be involved or just have a chat!
PLEASE BE AWARE THAT THESE WERE WORKING COPIES & NOT COMPLETE WEBSITES. THE LINKS MAY NOT ANY LONGER WORK & OFCOURSE SOME EDITORIAL IS OUTDATED>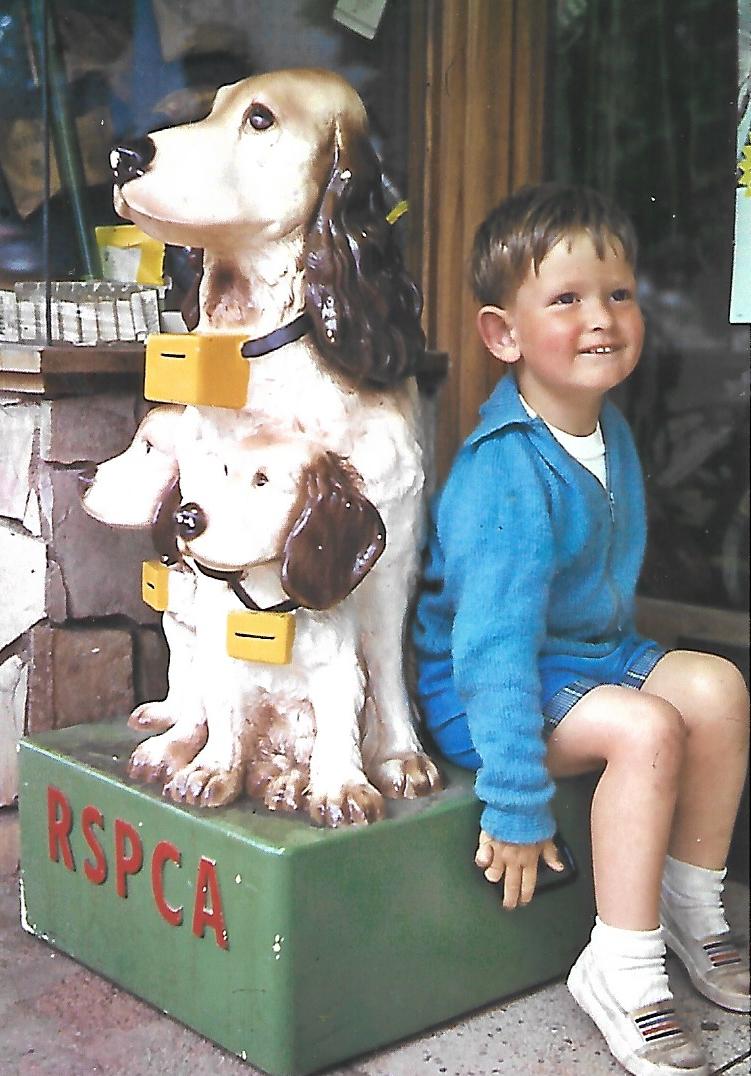 A young William David supporting the RSPCA even then!!